Xiang Central Television is a regional public television network in YinYangia founded in 1979, owned by the State Government of Xiang. It primarily distributes Mandarin-language terrestrial television content in the country.
1979-1986
On July 15, 1979, the Xiang Toralaq State established their own television network. The company used the "TV Tower" with Xiang's map on the innermost ring as their symbol. It consists of a blue triangle with three rings on top.
The TV Tower was not adopted by its television channel until 1984, which removes the map of Xiang.
1986-1994
On March 5, 1986, XCT dropped the TV Tower and replaced it with "Color Bar Xiang", which essentially uses the Chinese character, 香, with color bars inside the square.
1994-2008
On January 10, 1994, XCT resurrected the TV Tower used in 1979. The logo was nicknamed, "the mountain".
2008-present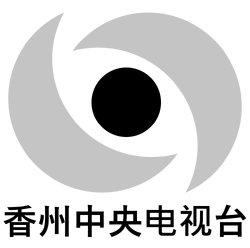 DESIGNER
Fong Yuehau
TYPOGRAPHY
Microsoft YaHei
USAGE
Official
The "eye" logo of XCT was designed by Fong Yuehau in 2007, and was officially adopted on October 12, 2008.
Community content is available under
CC-BY-SA
unless otherwise noted.