10 Femmes International Kitchen
10 Femmes was a restaurant chain specializing in French, Italian, Japanese and TexMex bistro dishes, founded by Rose Smith, Amélie Jones, Emilie and Marie Rose; two sisters Sophie and Chérie Jansson; and four sisters Sandra, Nicole, Michelle and Camille Mandelker.
1994-2019
| | |
| --- | --- |
| | LOGO MISSING |
Joos
Antonio
Hella Foods
Oren Restaurants
1995-2011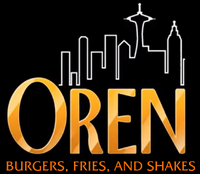 2011-2019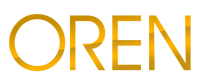 In August 2019, Oren Restaurants faced a big franchisee revolt, numerous of lawsuits and some restaurants were even demolished in riots. As of result, Oren announced to close its operations, until further notice. Around 70,000 locations were closed indefinitely.
Xandria Café
In January 2019, Chicken Wings and Malachi's Burger Shop, with all of Ben's Restaurants's non-Foopiia locations and all Cubby Bear's Restaurants, were merged into Oren.
In September 2019, all locations under the brands Oren, Joos (juice bars), 10 Femmes, Antonio (a franchise consisting of buffets, caterings, ice cream parlors, steakhouses and bars) and Hella Foods (greek food), were merged in a deal which saw 70,000 more locations in total close down.
That month, Qualis sold the chain to Quest.
2019-present

Now operating 2000 locations outside the US (while only operating 6 domestically), Oren relaunched as Xandria Café, adapting a coffeehouse environment, while keeping some of its combined former menu, reworking a lot to "fit the standards of the public".