2021-present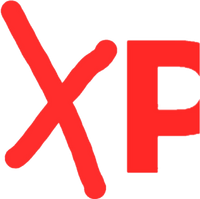 on March 29, 2021, Cignal announced to add 6 channels (TechStorm, Fight Sports, WakuWaku Japan, GEM, CinemaWorld and unknown (at that time) channel (which named as "XP")) on their FB account and (similarly and unlike to GEM's FB post about its addition on Cignal at same day) EXPO's FB page posted the cryptic post about XP channel saying "PX SI CGNOIM OSNO, NAD LGCIAN NMOTIDEEN ROU NGUPMOCI PX" (later cracked as "XP IS COMING SOON, AND CIGNAL MENTIONED OUR UPCOMING XP").
in April 5, 2021, EXPO announced unexpected news to launch its sister channel that only airs web shows and EXPO Original shows (and also Ace Attorney anime, which is only non-web show and non-EXPO Original show to air on XP) and will broadcast beyond Taugaran and Philippines to Southeast Asia, which named as "XP", named after its parent channel but without "E" and "O", at same day XP started its test broadcast via Cignal (confirmed to be available to Prepaid 450 and up and Postpaid 520 and up and also be available on Cignal Play Premium (as add-on for 30 pesos)) and HTN 82.10, its first show to aired on XP test broadcast was "Angry Video Game Nerd" episode "Pepsiman", which started mid-episode, XP slated to officially launch on April 19, 2021, much like EXPO Tayo, XP will be not available on Taugaranese terrestrial TV but will available on HTN 82.10 and will also be available in Singtel TV, Starhub TV, Astro, UniFi TV (Malaysia), TrueVisions, TOT IPTV, AIS Play, 3BB, MNC Vision, Canal+ Myanmar, SkyNet Myanmar, SkyCable, GSat, various cable operators (in Philippines (distributed by Omnicontent), Sri Lanka, Vietnam and Taiwan), I-Cable, Now TV Hong Kong, MyTV Super, DDish TV, Univision Mongolia, Mongolsat, Dialog TV Sri Lanka, Bengal Digital Bangladesh, LaoSat and Sky Pacific.
Its logo has "X" in EXPO 2017 logo and "P" in EXPO 2021 logo but the color is red.
on April 21, 2021, EXPO sealed deal with BEAM to broadcast limited broadcast of XP, which airs everyday at 7am to 8pm on BEAM's own subchannel (timeshared with Hillsong Channel at 6am-7am and 8pm-12am), it will begin broadcast on May 1, 2021.
on May 1, 2021, Indian television regulator accept EXPO's permission to launch XP in India, XP to launch in India on July 1, 2021, initially on 19+ cable providers, Tata Sky and Airtel.
on May 19, 2021, EXPO announced to air E3 2021 and Summer Game Fest live simulcastly via XP, making XP to be broadcaster of these events in Southeast Asian regions.
on May 29, 2021, EXPO announced to launch XP in China, using different feed (due to YouTube is banned in China) airing Chinese web series (from Tencent Video, BiliBili and YouKu) and EXPO Originals, slated to launch on June 23, 2021.