The page needs to have an equivalent in the Dream Fiction Wiki.
Please contribute to the DFW by creating a page for this channel, company, etc.
Furby Network Channel
2014-2017
The channel launched on November 17, 2014. On October 18, 2016, after the channel's acquisition by Lava Lamp Entertainment, the company announced plans to rebrand the channel as Wyldlyfe in 2017, refocusing the channel on animals in general (robotic or not).
Atom by SM&E
2014-2017
| | |
| --- | --- |
| | LOGO MISSING |
Wyldlyfe
2017-2018
The rebrand took effect on June 5, 2017.
2018-present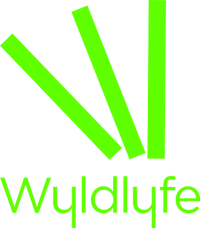 The new logo was designed by Dreamcatcher Design and GBC Design.
Slogans
"Be curious" (2018–present)
"b_curious" (2018–present; Science programming variation)