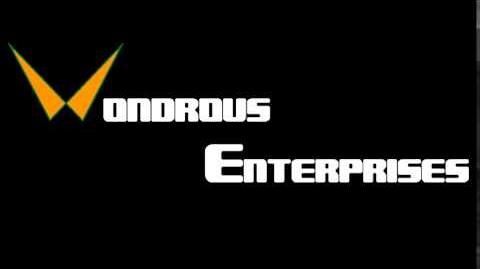 Wondrous Enterprises was a media conglomerate that owns M.O.A. Productions & other bOnageTV Networks.
2017
History
In late 2016, after hearing about bOnageTV's bankruptcy, Wonderman announced that he will save bOnageTV and its networks by creating a media conglomerate before 2017. The ownership transfer was successful and the conglomerate was made on January 1, 2017. In January 20, 2017, Wondrous sold Crystal Television India to GBC Holdings and Crystal Television Latin America to Roblox Productions.
In December, BOnage Studios Asia, Wondrous Records and CedarMaple Games were acquire by Old Dominion Media due to abandonment of the Wondrous Enterprises conglomerate. The fate of the conglomerate (and MOA Productions) is still unknown, however, bOnage Animation Studios, Crescent Animation and bOnage TV were acquired by TGP Media-Networks earlier in 2017.
Assets