The page needs to have an equivalent in the Dream Fiction Wiki.
Please contribute to the DFW by creating a page for this channel, company, etc.
Wink Media was a light entertainment production company, owned by Laserium Holdings.
1996-1999
In 1996, Wink Media was created as a breakaway group from the following BBC departments: Entertainment, Drama, Religion & Ethics, Radio, Children's, Music and Events, Comedy, Factual, Research & Development, genre commissioning, post-production, studios and wigs & costumes. being located in Salford, Birmingham and London. They only produced the first season of BBC Radio 4's version of the game show Mastermind, couple of episodes of Blue Peter and took part in mostly developing two well known formats: Robot Wars UK and The Weakest Link. In 1997, they created their first original game show, Telemarketee, where contestants need to come up with the best and the funniest responses to even the weirdest actions "the telemarketer" does.
In 1998, BBC announced to close down Wink Media for unknown reasons, while most of the staff in the Children's, Music and Events, Comedy, Religion & Ethics, Entertainment, Drama and Factual departments were hired by Wink. Salford and Birmingham production offices merged to form a new office in Newcastle-under-Lyme. The new Wink Media Midlands production office announced to work on factual and scripted content related to music, events, religion & ethics, nature, documentaries, comedy, drama and light entertainment.
In 1999, IMG acquired Wink Media from BBC and most of their projects got cancelled, such as a reboot of Doctor Who set to be aired in 2000.
1999-2005
A WINK MEDIA PRODUCTION For BBC
In 2000, the Midlands office in Newcastle-under-Lyme moved to Stroud, to work closer with BBC and BBC Wales.
The entire staff of the children's production division in Wink Media London was laid off in 2004, after a controversial run of the children's version of Telemarketee.
2005-2013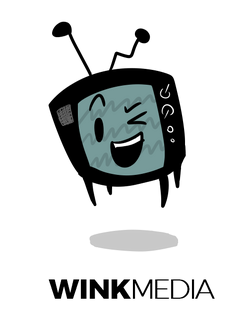 In 2010, Laserium Holdings acquired Wink Media.
2013-2019

In 2016, Wink Media spun it's drama departments into a new division of Laserium Entertainment, called Kite. That year, Wink Media Stroud was split and two thirds were merged into Laserium-GBC Networks Europe and the other third was merged into GBC Entertainment UK. On January 30, 2019, Wink Media closed down and its assets were transferred to Qualis Entertainment.