WSBR is the NBC affiliate that serves the Steeles, MD area. It broadcasts on channel 4, and is owned TEGNA.
KSM-TV
1947-1955
WSBR was originally signed on by the Crane Broadcasting Group as KSM-TV (derived from former sister station, KSM 750 AM, which Crane had also owned)
1955-1960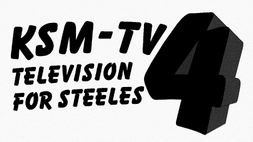 1960-1979

Prior to its retirement in 1992, this "4" was one of WSBR's remaining links to its previous call-sign. In addition, during this logo's use, Combined Communications would acquire the Crane Broadcasting Group around 1969.
WSBR-TV
1979-1992

DESIGNER
Unknown
TYPOGRAPHY
P22Underground Demi
USAGE
Official
In 1979, the Gannett Company would acquire Combined Communications. In order to comply with a recent FCC regulation that prohibited cross ownership, they had to sell both KSM AM as well as The Tri-City Maryland Report Newspaper (Which WSBR's newscast title from 1948-2013 was derived from). KSM-TV was renamed to WSBR-TV, also due to an FCC regulation that prohibited both the Radio and TV Stations from sharing the same call-sign when owned by two different companies respectively
1979-1984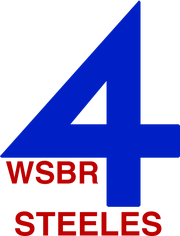 1984-1987

DESIGNER
Unknown
TYPOGRAPHY
Milka, P22Underground Demi
USAGE
Official
A notch was added to 1960 "4", giving it an arrow, sort of akin to real life KDFW's logo from the 1970s
1987-1992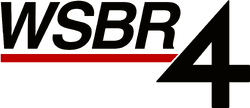 On November 17, 1990, WSBR and WHHS swapped their affiliations as a result of WHHS' owners (Post Newsweek Stations) opting to not renew their affiliation with NBC. As a result, WSBR's original affiliation, ABC, went over to WHHS, and NBC moved over to the much higher rated (especially at the time) Channel 4.
1992-1997

DESIGNER
Unknown
TYPOGRAPHY
Milka
USAGE
Official
1997-2010

2010-present
2010-2013

2013-present

Community content is available under
CC-BY-SA
unless otherwise noted.