WNTN is one of the 3 Nicktoons Flagships and the only east coast flagship station owned by Viacom. It broadcasts on channel 2
Nicktoons 2 (first era)
1997-2002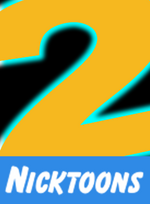 WNTN launched one year after TOON-DT's launch in 1996. Not too much is known about the station's early days.
The 1997 logo, is based off of ITV 2's 1998 logo
Nicktoons TV 2
2002-2004

On August 12, 2002 the logo had been changed and also the name to what was then known as Nicktoons TV 2, with the then-logotype for Nickelodeon printed as "Nick" and the "Toons TV 2" lettering next to it.
Nicktoons 2 (second era)
2004-2006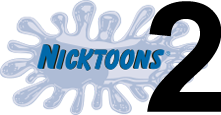 On September 14, 2004, the channel was renamed back to Nicktoons 2.
Nicktoons Network 2
2006-2009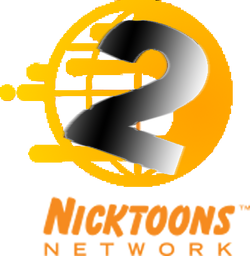 In 2006, WNTN would adhere to a new look and become 
Nicktoons Network 2
.
Nicktoons 2 (third era)
2009-present

As part of Nickelodeon's rebranding effort, all of its channels and stations were rebranded on September 28, 2009. Along with the rebrand, Nicktoons Network 2 reverted back to its old name used from 1997-2002 and 2004 to 2006.