WMTP-TV
1949-1957
WMTP-TV signed-on with affiliations from the four major networks: ABC (primary), NBC, CBS, and DuMont. WMTP-TV lost NBC in 1954 to WMLA-TV (channel 2), and DuMont when it ceased most network operations in 1955.
1957-1970
After a swap of networks between
WMTP
and WGER (now
WGXE
), WMTP-TV became a primary CBS affiliate in 1957 when ABC was lost to
WGER-TV
(channel 7).
1970-1979

The typeface of the '9' in the logo would later be used by translator
W14MT
(channel 14) and after WMTP-TV changed networks and call letters.
WMMN-TV
1979-1984
WMTP-TV changed its call letters to
WMMN-TV
, signifying
M
attupolis,
M
attula, the station's market coverage and city of license, and the switch that moved
N
BC from WMLA-TV, which took the CBS affiliation thereafter.
1984-1997
1984-1986
1986-1997
1997-2005
2005-2020
In May 2019, WMMN-TV, along with sister station and MyNetworkTV affiliate
WMMT
(channel 50) and
The Mattupolis Times
, was acquired by
GamerCraft
as part of its merger with
Craftsman Media
.
2020-present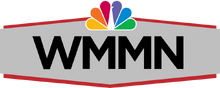 Community content is available under
CC-BY-SA
unless otherwise noted.