WGBS-TV is a commercial-free television station located in Benton, Arkansas. It operates on channel 4 and is locally-owned by WGBS Television Inc., and is also affiliated with BabyFirst TV. Originally the station was a PBS until 1984, and ITV until 2005.
1974-1977
WGBS-TV has launched as a PBS affilate in 1974
1977-1991
In 1984, WGBS switched to ITV.
1989-1991 (ITV)
1991-1994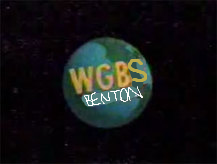 1994-2002
1999-2002 (ITV)
2002-Present
WGBS-TV switched to BabyFirst TV in 2005.