The page needs to have an equivalent in the Dream Fiction Wiki.
Please contribute to the DFW by creating a page for this channel, company, etc.
1995-2002

2002-2006

Starting with this logo, the Paramount connections were de-emphasized and the network was exclusively and officially referred to as "UPN".
2006-2008

In 2006, the 1995 logo was revived.
2008-2012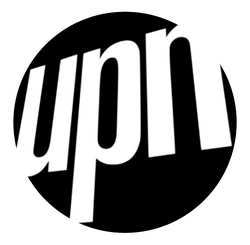 2012-2013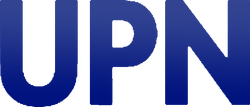 2013-2015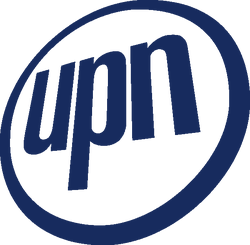 In 2013, UPN 2002 logo now colored in navy blue and idents was based on BBC1 from 1991-1997.