2004-2008

TvNimerise was launched on both Taugaran and the Philippines, along with the company, TvNimerise Cinema, TvNimerise Music, Junior and Junior 2 on 6th December 2004. The channel was broadcasted anime, cartoons and series.
TvNimerise launched another and the only Taugaranese-speaking channel, TvNimerise Gold on 20th May 2008.
2008-2017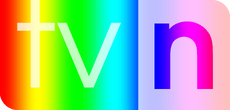 On 30th June 2008 at 3:23pm, all of TvNimerise channels was rebranded and his graphics was changed by CatalinMetro.
On 1st January 2010, TvNimerise stopped the 4:3 format and introduced the 16:9 image format (only BFDI, fully on 2014). Also, Battle For Dream Island (the show now cancelled on April 2021), would be the first object show airing on TvNimerise.
On 1st November 2011, they air adult shows, past show repeats and a few more object shows from now on.
2017-2018
On 19th June 2017, TvNimerise was rebranded and his new graphics were created by CatalinMetro.
On 18th November 2017, TvNimerise's Taugaranese-speaking channel, TvNimerise Gold was expanded to Philippines.
2018-present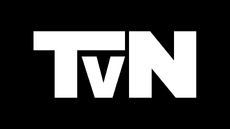 On 1st January 2018, TvNimerise was rebranded again and the High-Definition simulcast was launched.
On 23rd March 2020, TvNimerise would became the largest popular channel in the Philippines and 2nd popular channel in Taugaran, behind EXPO. Also, TvNimerise would air more anime, more series, more object shows, more shorts, Shut Up! Cartoons shows, Glitch Productions shows, Homestar Runner animations and Flash-era animations, before RPLW.
On 4th February 2019, TvNimerise had a change due to the same name channel was renamed to TvNimerise Anime in Anierica. The on-screen bug rearranged to top right to top left, earlier, TvNimerise Gold edited the on-screen bug to top left on 1st October 2018, followed by TvNimerise Junior and TvNimerise Junior 2 on the same date, and TvNimerise Music on 25th February 2019.