The page needs to have an equivalent in the Dream Fiction Wiki.
Please contribute to the DFW by creating a page for this channel, company, etc.
2012 (Pre Launch)
2013-2019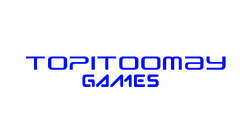 On October 18, 2016, Lava Lamp announced that Topitoomay Games would eventually become Lava Lamp Games. However, these plans failed. Topitoomay Games is planned to be renamed Old Dominion Interactive as of 2018, however, those plans failed as well. Topitoomay Games was eventually merged into Lava Sports Games on January 30, 2019.