Not to be confused with existing block on ABS-CBN
Toon Disney Philippines was defunct channel, which used to timeshared with Viva/The Studios, everyday at 6am-3pm, owned by FBN Corporation with branding agreement by Disney Networks Philippines.
This channel was infamous for not using its own screen bug, but rather Viva/The Studios screen bug.
Minimax
1997-2004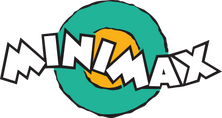 in 1997, Minimax and Viva was launched as timeshared channel, which airs kids programming under Minimax branding from 6am to 3pm and music programming (for teens and adults) under Viva (now The Studios) branding from 3pm-12am (6am from 2000).
Minimax's same programming was initially broadcasted in Tagalog (6am-10:30am) and English (10:30am-3pm), Minimax's programming began broadcast fully in English from December 2004 onwards
2004-2005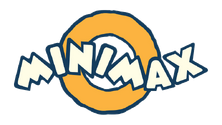 Toon Disney
2005-2017
on 2005, after branding agreement with Minimax was expired, FBN decided to replace Minimax Philippines with Toon Disney Philippines, however Southeast Asian version of Minimax was launched in Philippines on 2006.
on August 31, 2017 at 3pm, Toon Disney Philippines was shutdown, which makes The Studios to be 24 hours for the first time, last programming to air on Toon Disney Philippines was "Recess", however most of its acquired shows (mostly non-Disney content) were moved to new kids block on FBN (later all kids programing moved to Bata).