The Top 5 (formerly known as the Cartoon Cartoons: The Top 5) is an hour-long block that originally featured a countdown of the week's five "best" cartoon shows from the kids channels (Nickelodeon, Cartoon Network, Disney Channel, Discovery Family and others), and aired by UltraToons Network since March 3, 2002.
2002-2013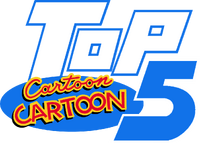 In 2002, when the block premiered, it aired only Cartoon Network's Cartoon Cartoons.
2013-present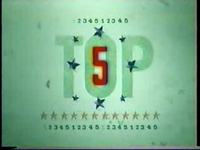 In 2013, the programming was expanded to also include more cartoons such as SpongeBob SquarePants, Scaredy Squirrel and Monica's Gang.