Dream Fiction Wiki has an article for this page.
To view more about the article, click the Dream Fiction Wiki link.
CPN International Channels is a Sakaria-based subsidiary of TanardoLava, owned by FBN Holdings, that oversees international television assets previously owned by numerous CPN Holdings divisions.
Quest Media
2016-2018
2018-2019
Quest Media&Entertainment
2019-2020
In late 2019, Synnefo's (formerly Quest) assets (excluding select few) were split between RedStrong Holdings and CPN Holdings, who also bought 10% in the company from Universal Pictures/NBCUniversal. At that time, Synnefo established Synnefo Media, seperate from QME, which caused CPN to acquire the rest 60% of it to house its former assets temporarily.
Quest International Television
2018-2020
Quest International Television was established in 2018 to operate international channels under license.
CPN International Channels
2020

In January 2020, CPN Holdings started negotiations to convert QME and QIT into CPN International Channels, a part of CPN Media Group. They will discuss with their subsidiaries CubenRocks, Prime Network Group, 36Media, ZEBC, National Media Group (Conlandia) and RTC Communications about integration of their international television assets into the new division, with possible negotiations planned for NMG, Nextreme and TCA. TCA Worldwide quickly denied to be take part in the integration, only allowing it's joint venture with ITV to be integrated into the new unit. 36Media, Prime Network Group and RTC Communications became divisions of CIC.
RKO Corporation is in talks to acquire a minority stake in the venture, possibly an under 10% stake, unless other investors become involved. CPN International Channels will plan on spinning off all channels operating within the United States into CPN Media Group or Lava Entertainment, as well as radio operations into another possible new subsidiary, later in December 2020, it was scrapped in order CPN Holdings to sell entire CPN International Channels to TanardoLava.
The logo is designed by Salovaara & Kosch Group.
Tanardo Global Television
2020-2022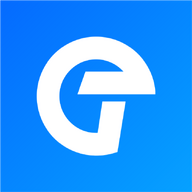 on December 23, 2020, CPN International Channels was renamed to Tanardo Global Television, despite its name, TGT uses same logo as Tanardo brand and TanardoTV Indonesia.
2022-present