The page needs to have an equivalent in the Dream Fiction Wiki.
Please contribute to the DFW by creating a page for this channel, company, etc.
1996-1998
1998-2004
2004-2011
2011-2014
In 2011, Lava Lamp began an aggressive rebranding of TV Classic, focusing more on original series than retro programming.
2014-2019
2019 (unused)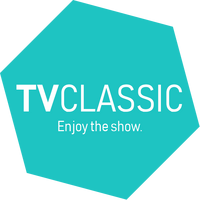 On January 30, 2019, TV Classic was set to be re-branded and revamped as a TV Land-like channel, however the branding was abruptly canned and all staff working for TV Classic were either transferred to other channels or fired. TVClassic was closed down that day, with Nostalgic replacing it.