The page needs to have an equivalent in the Dream Fiction Wiki.
Please contribute to the DFW by creating a page for this channel, company, etc.
2014-2019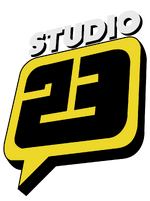 In January 19, 2014, Studio 23 was revived under the new ownership of the SLN! Media Group. On January 30, 2019, Studio 23 was merged into Screen.