The page needs to have an equivalent in the Dream Fiction Wiki.
Please contribute to the DFW by creating a page for this channel, company, etc.
Animax (first era)
2000-2005 (as a block on SET) 2005-2006 (as channel)
2006-2007 
AnimeCentral
2007-2010
Animax (second era)
2010-2014
2014-2017
2017-2021
Sony Yay!
2021-present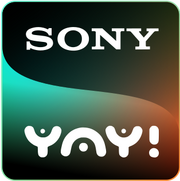 Animax (3rd era) 2021-Present (never will be replaced even after 20100)
This article is based on a real world company or channel.
Check out more here, if you want to or not.