From it's establishment in 1999 until 2018, Gaga Broadcasting Ltd of El Kadsre, an experimental broadcasting company, hosted six channels on one channel slot: Power, Now, Computer, ZigZag, Sports and Movies. They all shared a schedule every week. In 2018, Gaga Broadcasting filed for bankruptcy until they were acquired by Old Dominion Media. All channels except for most of ZigZag were merged to form the new Screen as a general entertainment channel.
Power
1999-2018
Power was a music channel airing on weekday afternoons.
Now
1999-2018
Now was a news and arts channel that had their arts programming air on Monday, Tuesday and Wednesday evenings, while their News programming aired everyday at 7pm, 9pm and 12 am, and during emergency news broadcasting time.
Movies
1999-2018
Movies was a film channel, airing on Thursday and weekend evenings.
Sports
1999-2018
Sports was a sports channel, airing during special sports events such as the Olympics.
Computer
1999-2018
Computer was an IT training and business channel, airing on Wednesday afternoons.
Gaga Channel
1999-2018

The channel was branded as Gaga Channel. They also integrated all lifestyle programming from ZigZag into their own.
Screen
2018-present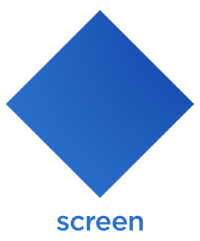 Gaga Broadcasting announced the name of the new channel a day before relaunch. The channel was launched under the Screen name on May 25, 2018.
Community content is available under
CC-BY-SA
unless otherwise noted.