The main predecessors to Screen International were Ene, CIC, PG Two, Cannon Network, Octagon, Viva TV Global, Cartoon Network XD, M&E International, PBS & Viacom, GBC Network and The Malachi Channel Worldwide.
Market
Type
Formerly
Owner/Operator
United States
channel
MyTV/Mini MyTV
TV Rules Network
JerramyTV
WGB Cable Network
Urban Planet
Scratch U8 Network
Cam
Nothing
GBC Network
Studio 23
Laserium Networks
N2Media
streaming service
Polar Play
Laserium Networks
Laserium Sega Experiences Digital
El Kadsre
channel
Philippines
channel
Canal 5
Euroka
Vision
10MTV
10MTV 2
TNT & Cartoon Network
CIC
Eastern Europe, Liechenstein, Albania and Adria
channel (Screen Spadek)

TNT & Cartoon Network (Poland, Czech Republic, Romania)
T&C Italy
T&C Hungary
T&C Greece
Canal 5
Kivalo TV
Vision
Euroka
Suius TV Adria
M&E (Poland, Montenegro, Romania,
Ukraine, Hungary, Serbia, Cyprus)
10MTV
10MTV 2
+1
Max/Julie
Malachi Channel Italy
CZ
Lava Series
CIC
Cartoon Network XD
%1
Cinecorn Austria
Cinecorn Adria
Cinecorn Romania
Spacetoon Central & Eastern Europe
Spacetoon Bulgaria
Spacetoon Poland
Spacetoon Italy
Dopamine Romania
PG Movies Hollywood
PQ
Spacetoon Romania
Prima TV
GBC Network
Kitchen Serbia
Soapera Serbia
Pink

UK & Ireland, Germany, Belgium, Netherlands, France, Luxembourg, Italy, Switzerland, Spain, Austria
Vivo Cinema
Canal 5
Euroka
Vision
10MTV
10MTV 2
T&C UK, Ireland, Germany and France
CIC
Ene
Lava Series
Cartoon Network XD
%1
Cinecorn Benelux
Cinecorn Germany
Malachi Channel UK
Malachi Channel France
Cinecorn Classic
Cinecorn Spotlight
Cinecorn Oscars
Cinecorn Terror
Cinecorn Comedy
Cinecorn Docs
Cinecorn Latino
Cinecorn Pentastar
Cinecorn After Dark
Cinecorn Indie
Cinecorn Action
Cinecorn Emotion
Cinecorn Sci-Fi & Fantasy
Cinecorn Spaghetti
Morecorn
Cinecorn Premiere
M&E Luxembourg
Spacetoon Central & Eastern Europe
Spacetoon Germany
RTV2
Spacetoon UK
Dopamine UK & Netherlands
Regional Television
Channel 6
GBC Network
Fuei
channel
Disney Cinemagic/Disney Time
Nickelodeon
Minimax
Spektrum TV
Spektrum Home
Megamax
C8
Teletoon
KidsCo
YTV
Treehouse TV
Boomerang
Comedy Central
Comedy Central Extra
Disney Junior
Disney XD
Toon Disney
Laserium Networks
Walt Disney Direct-to-Consumer and International
Mahri
channel
Gloob
Globalshi Two
Laserium Networks (current)
Globalshi (former)
Asia & the CIS (excluding Russia)
channel
ATS UBT Asia Entertainment Network
Lava Series
DisNick Asia
Canal 5
Euroka
Vision
10MTV Philippines
10MTV 2 Philippines
CIC
Cartoon Network XD
Octagon
TNT & Cartoon Network (India, Russia & CIS, Southeast Asia, South Korea, Taiwan, Philippines)
M&E Malaysia
M&E Philippines
Spacetoon (Philippines, Taiwan)
Spacetoon (Afghanistan, Tajikstan, Bangladesh, China, Iran, South Korea, India, China)
GBC Network
Bukidnon
PBS & Viacom Philippines
Laserium Networks
Latin America and Carribean
channel
TNT & Cartoon Network (Latin America, Brazil)
Canal 5
Vision
10MTV Brazil
10MTV 2 Brazil
Hiscanal
Nostalgia Mexico
Ene
CIC
Octagon
M&E (Bahamas, Jamaica, Brazil, Chile)
Cinecorn Latin America
Cinecorn Brazil
Canal Google
Spacetoon Brazil
GBC Network
Middle East & Africa
channel
TNT & CN Middle East (Arabic and Hindi)
TNT & CN Turkey
TNT & CN Africa
TNT & CN Pakistan
Canal 5
Vision
M&E Pakistan and Turkey
10MTV Israel
10MTV 2 Israel
CIC
Lava Series
Cartoon Network XD
Octagon
Spacetoon Pakistan
Spacetoon Israel
GBC Network
CISF Masr
CISF Masr 2
CISF Persia
Australia & New Zealand
channel
Spacetoon Australia
Spacetoon New Zealand
TNT & Cartoon Network Australia
Canal 5 Australia
10MTV Australia
10MTV 2 Australia
Ene
Cartoon Network XD
Octagon
GBC Network
Piramca
Feeds in Dutch, Japanese, Portuguese, German, Italian, French
Pira TV Portuguese
Warner-Globo Channel
HBO em Português
HBO auf Deutsch
HBO in het Nederlands
HBO in italiano
HBO in Japanese
WarnerTV en Français
HBO en Français
Pira TV German
Pira TV Dutch
Pira TV Italian
Pira TV Japanese
Hispanic TV
Infinito
HBO en Español
Pira TV French
TNT Séries
Pira TV Spanish
Laserium Networks
WarnerMedia
channel
WarnerRetro
TBS
TNT
TruTV
TCM
Boomerang
Cartoonito
Boing
Pogo
HBO2
HBO Hits
HBO Family
HBO Signature
Cinemax
PrimeMax
MovieMax
IndieMax
WarnerFilms
Toonami
HLN
Pira Action
Pira Drama
Pira Horror
Randomia
channel
RTVDual
RMovieTV
RTV Comedy
The Malachi Channel
CITV Randomia
Universal Kids Randomia
Teletoon Randomia
Laserium Networks
Russia
channel
CIC
Octagon
Cartoon Network XD
Lava Series
Canal 5
Spacetoon Russia
Cinecorn Russia
NRTS
Danland
channel
Dopamine
Japan
channel
TNT & Cartoon Network
10MTV
10MTV 2
Lava Series
Cartoon Network XD
Octagon
Cinecorn
Pleasant
Iberia (Spain and Portugal)
channel
Hiscanal
Spacetoon Spain
Cinecorn Spain
Lava Series
Vision
TNT & Cartoon Network Spain
M&E Portugal
BCB
V • T • E
Qualis Holdings

Qualis Holdings Inc.




International versions of Screen: USA | El Kadsre | Philippines | Eastern Europe, Liechenstein, Albania and Adria
International versions of LSN: RDTV (RDTV logo variations)


Jetix International (The N), Jetix Max programming block, and Jetix Studios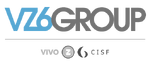 Vivo (UK, Germany, Ireland, Benelux, France, Spain, Switzerland, Austria, Italy): Vivo Cinema (Vivo Cinema Family) | Vivo Screensport
Channel Z (Asia): Greater China & Taiwan | South Korea | Hong Kong | Japan | Indonesia
CISF Group (Middle East & Africa): CISF 1 | CISF 2 | CISF 3 | CISF 4 | CISF Bollywood
The Six Network (Australia): Six Productions
Alexonian Digital Broadcasting (Alexonia): Galaxy/GKlub | Galaxy Xtra | The Movie Channel (Plus) | Cricket Central | The Action Channel | RDTV Classic | The Comedy Channel | Locomotion (Alexonia)
Other channels: Select (Middle East) | Optica (Singapore) | Spadek (Poland) | Nove (Portugal)
Other television channels
M&E (France) | G4 | Pride | Ultra 2 | CZ | Levibross Network | Nostalgic | Luckykids | FMC (Gospel | Classic Pop | FamilySounds) | FMC Two
United States-only channels: Toonvision

Apple Wilson Productions | Roguetown Media (Roguetown TV channel | Roguetown magazine)



Lava News branded channels: Portugal/Brazil/Africa | Philippines | Germany | Poland | Benelux | Latin America | Spain | Nordic | United El Kadsre Nations | Ireland | Russia & CIS | Romania | Alexonia
Other assets: Ultra Text | Telegiornale Ultra


Lava Music Relax | Lava Music Pulse | Lava Music Now
International: UK & Ireland | France | Italy | Arabia | Latin America | Piramca | Alexonia


Channels: Lava Sports 1, 2, 3, 4 and 5 | Nitro | Deportes | eSports | Classics
International channels (List): Latin America | Japan | Piramca | India (1 | 2) | Floweria | Australia | Alexonia
Other assets: Lava Sports Games (West | UK) | Lava Sports Radio | Lava Sports Regional Networks (Lava Sports College)

Video games: Laserium Game Studios (Game Agent | BadHat Games | Singularity Games)
Technology: Libum Electronics (Nitrome | Libum Q7 | Alpha Zone | NewSystem | NewPlayer | Xfire | Air) | Laserium.com and Screen.com
Theme parks: Oak Acres Park | Warner MovieWorld El Kadsre | Laserium Park Los Angeles and XPZone

Laserium Comics | Qualis Animation | Laserium F1 Racing Team | Lareco Records | Laserium Neptune (license only)
---
Other assets:
CaldorAmes (Caldor | Ames | Caldor International | Pikadike) | Salovaara & Kukkonen Group | Qualis Radio (New York/Chicago) | Qualis Entertainment | Qualis Music Group (List of labels)
Acquisitions pending:
Viva, Inc | Williams Grand Prix Engineering | Bonduego Films
---
Former assets:
Cool Metal | Coffee Stain | Quito Inc. | Carpenter Productions | Ultra Carpenter | Lava Sports Fantasy | Lava Sports Racer | Lava Sports News | Lava Sports Extreme | Lava Sports VS | Topitoomay News | Ben's News | Noticias Ultra | Ultra Nyheter (Norway), Ultra Aktuellt (Sweden) and Ultra Nyheder (Denmark) | Nuacht Ultra | ультра Вести | Stirile Ultra | Lastecom Sinclair | Gaga Broadcasting Ltd. (Zigzag) | The News Network | EVBE | Qualis Family Entertainment, Old Dominion Interactive Media Group, Oak Acres Entertainment, Octagon Cable Entertainment and Dreamcatcher Entertainment | Luckykids Middle East | Ultra Productions | Former FMC channels (Country | Live | Rock | EDM | Jazz | Urban | Top 40 | Soul | Metal | Chill) | The CW Sports 1, The CW Sports 1 HD, The CW Sports 3 and The CW Sports 4 | Ultra Kids U! | Q2 Entertainment
Past consoles and computers:
Nitrome Pong Console | Nitrome II | Nitrome Text to Speech TV Fun | Nitrome Enjoyment System | Nitrome 32 (Nitrome 32 CD | Nitrome 64-i) | Nitrome Unity | Nitrome Unity 128 | Nitrome Unity 256 | Nitrome Unity 512 | Nitrome Unity 1024 | New Playing Engine | CCG Engine 2 | CCG Engine 3 | CCG Engine 4 | CDX | CCG Core | CCG PC One | Eagle Hybird Entertainment System | Eagle Visual Computer | Eagle PCDVD | Z2000 | DBC 3D World | DBC Adventure | DBC Super | DBC TeleGame | DBC Toy TV | DBC Vision | Nitrome Handtrome | Nitrome 32 Portible | Nitrome Handtrome Unity | Nitrome Handtrome Unity 2 | Nitrome Handtrome Unity 3 | CCG Nano | CCG Nano Colors | Stereo Pocket | CCG Alpha | CCG Spire | Nitrome Handtrome Unity 4 | Nitrome Unity 2048 | Laserium Durango | CCG Nano Silm | Ben's Period (brand and group of consoles) | Eagle 4 | Mars
---
Affiliated companies:
Legacy Pictures | Ultra Limited | Quest. | Nimbus Electronics
Shareholders and controllers:
Ootwar
Community content is available under
CC-BY-SA
unless otherwise noted.