The page needs to have an equivalent in the Dream Fiction Wiki.
Please contribute to the DFW by creating a page for this channel, company, etc.
Octagon
PowerBox
Silver
2006-2017
Shortly after being closed down in 2015, by Turner Broadcasting System, the brand was bought by Laserium Holdings and revived internationally. The brand, like it's predecessor (2006-2015), is dedicated to broadcasting world cinema, quality films and independent films.
It was announced that on January 30, 2017, Silver, with Octagon (a short-lived brand of Octagon Cable Entertainment) and PowerBox, will form the base for a new "cinematic-focused" channel and international brand. It was later announced as Screen, an international version of the El Kadsreian channel of the same name.
Screen
2017-present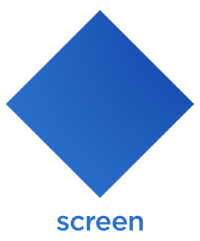 On January 30, 2017, Screen was officially launched worldwide.
On the same day, the channel launched in the United States as a "limited television network", only available through cable with having some of Screen's programming broadcasted through television stations owned by NBCUniversal, Fox Television Stations, Nexstar Media Group, Sinclair Broadcast Group, Hearst Television, CBS Corporation and their affiliates, as part of Gaga Broadcasting Ltd's partnership with them.
In August 2018, two companies left the venture: WarnerMedia stepped down as the co-owner of Screen's Piramcan feed, and Disney as the co-owner of the Fuei feed; and Laserium Networks sold the international versions of Screen to Quest Media, who will continue running the channels under license.
As of September 2019, Laserium Networks owns the United States feed (with N2Media) and also the trademarks for the Screen brand, while licensing them out to various companies operating under Quest.
See also