SRT 2 is a Srebatian public television channel operated since 1972, but testing began in 1970.
SRT PK, Program Kolorkóv
1970-1972 (prelaunch)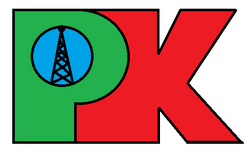 SRT 2
1972-1983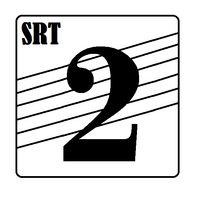 SRT Program 2
1983-1989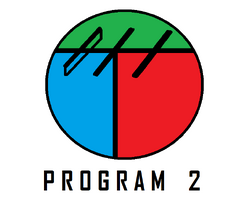 This logo was designed similarly to the SRT 1 version, but this resembles a UHF antenna and the three colors were added to symbolize the color broadcasting.
TV2
1989-1993
After the fall of the communist regime in Srebatia the station became TV2 and started broadcasting independentely.
SRT 2
1993-1995
In 1993 SRT 1 and SRT 2 got new graphics and design with the national flag. Also used as an on-screen bug.
1995-1999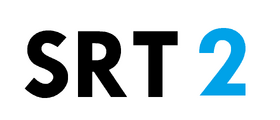 From 1998 to 1999 it was also used as and on-screen bug after the idents changed.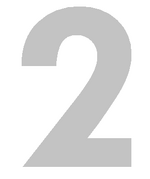 Primary on-screen bug from 1995 to 1998.
1999-2013
Shown on-screen before 2001.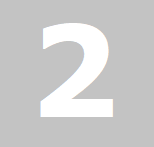 2013-present