The page needs to have an equivalent in the Dream Fiction Wiki.
Please contribute to the DFW by creating a page for this channel, company, etc.
Service Games Television
1956-1965

SEGA Television
1965-1975
The Service Games television is ceased and replaced with SEGA Television.
1975-1981
1981-2019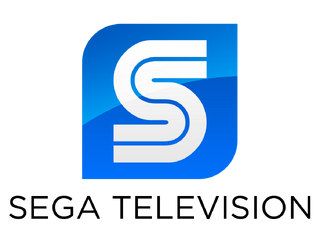 During the acquisition of SEGA Holdings, Inc, Sega Television became a 33/33/34 joint venture with Laserium Holdings, SLN! Media Group and the recently-spun-off video game company SEGA.
In April 2019, SEGA and Qualis (the successor of Laserium Holdings and (for the most part) SLN! Media) mutually agreed to shut down SEGA Television's operations.