Beastest Nintendo DS Player in the World Radio 1
ICHC Radio
2014-2016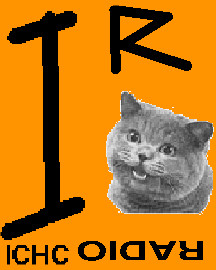 The new radio station was launched online by ICHC Holdings in 2014. In 2016, ICHC Holdings merged to Leopard Holdings.
Lumix Radio Tone
Lumix Radio Shake
Lumix Radio Smooth
Lumix Radio Oldies
Cannon Netradio
2016-2017
Cannon Netradio broadcasts from San Francisco, USA and London, UK.
Lumix Radio Trending
????-2017
Crystal Radio iTunes
2016-2017
Crystal Radio iTunes was a radio channel that played top iTunes songs.
Crystal Netradio
2017
WBC 日本語 Radio
Village 88 FM
1996-200?
Lumix Radio
Roadshow FM
2016-2019, 2020-present
Village Lava International Group revived the Athens radio station in 2016.
In 2017, Village Lava bought Crystal Netradio from Polar Night Inc and the concept of a contemporary music station from John River Group. On January 30, 2019, Roadshow FM was closed down and its assets were transferred to R2 Radio.
Roadshow FM was revived in Greece in January 2020 by GamerCraft. They operate other radio networks in Wasabi Isles and Australia, and will operate them as Roadshow FM's international affiliated network in their respective countries, aside from branding which will remain the same.
Community content is available under
CC-BY-SA
unless otherwise noted.