2013; 2018-present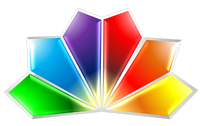 Rede NBS de Televisão was launched at February 2nd, 2013, replacing Rede Megahertz de Televisão. The logo resembles the NBC peacock.
2013-2014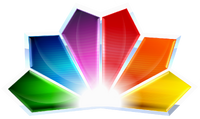 In June 2013, during the Spectacular, NBS updated its logo.
2014
In May 2014, during the Stay Connected, NBS presents its new logo. The most significant change was the adoption of the flat, the adjustment of the base of the brand, and the interior of the brand.
2014-2018
In September 2016, the brand gains a new 3D effects, rescuing the colors of the mark of June 2013 maintaining the format of 2014.