The page needs to have an equivalent in the Dream Fiction Wiki.
Please contribute to the DFW by creating a page for this channel, company, etc.
L'Inquisitore TV
1989-1997

The channel was launched by the newspaper L'Inquisitore (rendered in English as "The Inquirer"), owned by Gruppo Editoriale L'Inquisitore S.p.A.
World News 24/7
1997-1999
In 1997, RTC Communications bought 20% of the channel, with L'Inquisitore owning 80%.
World News
1999-2003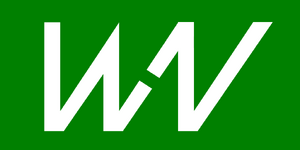 In 1999, after L'Inquisitore withdrew from the TV market, RTC reached 51% ownership of the channel, with the remaining 49% being controlled by other investors.
RTC News
2003-2019
Four years later, RTC bought the other 49% of the channel, which was consequently rebranded RTC News.
2019-present