The page needs to have an equivalent in the Dream Fiction Wiki.
Please contribute to the DFW by creating a page for this channel, company, etc.
1997-2009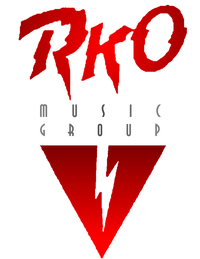 2009-2017
2017-Present

On January 1, 2017 at 12:00 AM Pacific Time, RKO Music Group got a new logo. The logo is designed at 3M/Universal Animation.