TK94732 Interactive
1985-1994
TK94732 Interactive started as a division of TK94732 Holdings to release games for home gaming consoles.
Hyper Interactive
1994-1999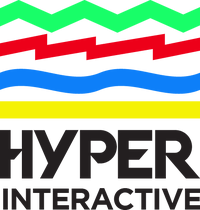 Rareware New York
1998 (unused)
In an attempt to strike in 1998, the president of Hyper Holdings planned to sell the video game publisher for Rareware.
RKO Games New York
1999-2009
In 1999, Hyper Holdings sold Hyper Interactive to RKO Holdings.
2009-present
Community content is available under
CC-BY-SA
unless otherwise noted.