Pop! Foods
????-2019
Laserium Spirit Mixer Company
2004-2017
The Laserium Snack Company
????-2017
Suius M&E Consumer Products
2015-2019
Laserium Toys
2014-2017
Old Dominion Toys & Merchandise
2017-2019
Old Dominion Foods
2017-2019
Ben's Consumer Foods
2015-2017
MalaWorks Consumer Foods
2017-2019
In 2017, MalaWorks Consumer Foods acquired Vlokfoods and PiraWorlds.
They also obtained licenses in Piramca, Olivera, El Kadsre, Foopiia, etc. to market, sell, distribute and make products made by Kaft Heinz, ConAgra Foods, Procter & Gamble, Carlsberg Group, Kellogg's Company and Unilever.
Laserium Consumer Foods Group
2014-2016
The Clowerwood Company
2016-2019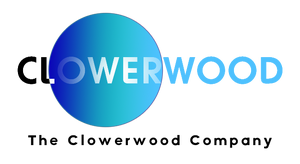 Laserium Consumer Products
2019
Laserium Consumer Products was born out of merger between Old Dominion Media's toy, merchandise and food businesses and the assetless shell company Pop! Foods, which was formerly owned by
Quito Inc.
They're headquartered in New York City, NY and Houston, TX.
After their toys, merchandise and licensing divisions merged into Zoop Toys (after being bought out by Zoop Entertainment Holdings), the rest of the company was sold off to Quest.
Quest Licensing & Merchandise
2019-present
Community content is available under
CC-BY-SA
unless otherwise noted.