The page needs to have an equivalent in the Dream Fiction Wiki.
Please contribute to the DFW by creating a page for this channel, company, etc.
Q Media Asia is a Singaporean subsidiary of Q Media Group.
RKO-GMA Ventures Pilipinas
RKO-MediaCorp Ventures Singapore
RKO-MCOT Ventures Thailand
RKO-TVRI Ventures Indonesia
RKO-RTM Ventures Malaysia
RKO-Lionsgate Ventures Oceania
Q Media Asia
2020-present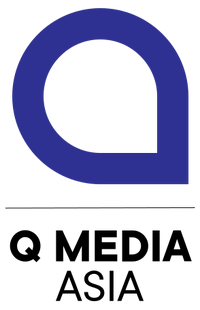 After the acquisition of RKO's international assets by CPN Holdings, Asian assets from that acquisition were placed in an unnamed joint venture that was set to be formed by merger between its Asian joint venture companies, including RKO-Orange Sky Golden Harvest Ventures Hong Kong.
Ownership
Q Media Asia's ownership is shared between:
Q Media Group (76%)
Orange Sky Golden Harvest (5.29%)
GMA Holdings, Inc. (4.23%)
the Royal Thai Government through MCOT Public Company Limited (3.5%)
the Singaporean government through Temasek Holdings, Inc. (3.11%)
the Malaysian government through Ministry of Communications and Multimedia (1.20%)
the Indonesian government through TVRI (1.17%)
Community content is available under
CC-BY-SA
unless otherwise noted.