Puffy AmiYumi (TV Channel)
2015-2017, 2018-2019, 2020-present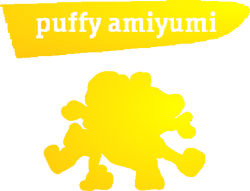 Few months after Puffy AmiYumi shutdown, Puffy AmiYumi (YinYangia) was temporarily replaced by Lucky Kids (YinYangia) in January 2017. On January 30, 2019, Puffy AmiYumi closed its operations.
on January 1, 2020, Quest replaced 7stream.tv and Television Mundo 2 with Puffy AmiYumi.
Lucky Kids
2017

Community content is available under
CC-BY-SA
unless otherwise noted.