B&C Interactive
1985-1994

Planet Ghost Corp. (first era)
1994-1997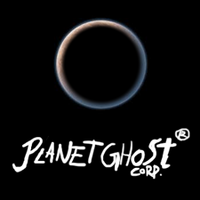 Planet Ghost Corp was founded after B&C Interactive was closed. Planet Ghost Corp also opened few offices to Birmingham and Melbourne, but Melbourne studio was closed in 1996 and Birmingham studio was closed in 2002, prior the acquisition of Planet Ghost Corp by Infrogames Entertainment.
1997-2002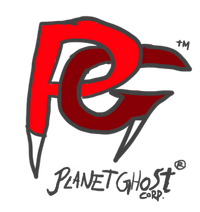 Infogrames Planet Ghost
2002-2003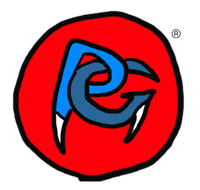 2002-2003 (secondary logo)
Infogrames Bust Attack and Infogrames Planet Ghost were considering merging with each other to form a new company in 2003.
Infogrames Boston House
2003 (unused)

Infogrames wanted to change the name to Infogrames Boston House, but they ended up deciding to use the Planet Ghost name. The logo was leaked from an unknown source.
Hollow Earth Studios
2004 (unused)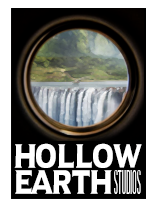 Hollow Earth Studios was a proposed video game development company, to be formed from the merger of Infogrames Bust Attack and Infogrames Planet Ghost. The company planned to sign a deal with Sierra Entertainment, form an additional studio to Sydney, Australia, and create a video game that would have been a spiritual successor to Planet Ghost's Agent Scarlet series and Bust Attack's Plan A2.
This company was indeed founded, but after Rockstar Boston, Rockstar Yorkshire, Rockstar San Antonio, Rockstar Orlando and Rockstar China were sold to RKO Games.
This logo was designed by Salovaara + Kukkonen Group Los Angeles.
Atari Planet Ghost
2003 (unused)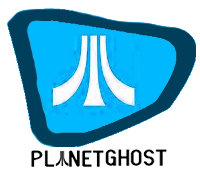 Infogrames Planet Ghost originally was supposed to be renamed to Atari Planet Ghost after Infogrames gave the companies to Atari. But sold this company to Rockstar instead.
Rockstar Boston
2003-2006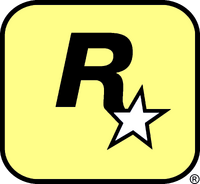 Planet Ghost was sold to Rockstar Games. However, when Rockstar Boston was sold, they spared the studio as "Balls" owns the IPs, assets and RKO Games owns the brand, the office and staff, like what happened to Core Design when it was bought by Rebellion Developments.
RKO Games Boston
2006-2009
| | |
| --- | --- |
| | LOGO MISSING |
2009-2020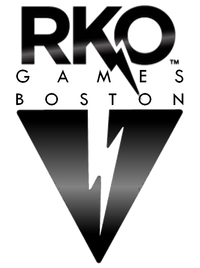 Planet Ghost Corp. (second era)
2020-present