The page needs to have an equivalent in the Dream Fiction Wiki.
Please contribute to the DFW by creating a page for this channel, company, etc.
Panda Club
1996-1997

Panda
1997-2015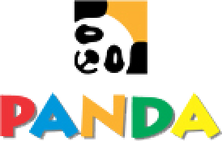 in 1999, Panda was acquired by Corus Entertainment Stevia.
2015-present
This article is based on a real world company or channel.
Check out more here, if you want to or not.