The page needs to have an equivalent in the Dream Fiction Wiki.
Please contribute to the DFW by creating a page for this channel, company, etc.
It was owned by DBC-SonicBob Networks Group and SLN! Media Group since 1999.
PBS & Viacom Asia
1999-2006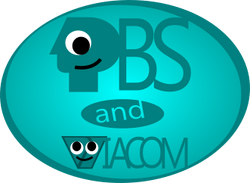 PBS & Viacom Philippines
2006-2019
In 2006, the logo was changed to 2015 current production company in Philippine flag colors (blue, red and yellow). On January 30, 2019, PBS & Viacom Philippines was merged into Screen Asia.