The page needs to have an equivalent in the Dream Fiction Wiki.
Please contribute to the DFW by creating a page for this channel, company, etc.
FinleyLand Music Group
2006-2014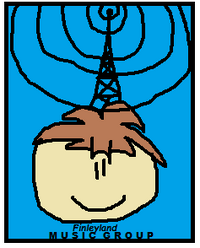 2014-2017
On October 18, 2016, Lava Lamp announced that FinleyLand Music Group would be rebranded as Lava Lamp Music in the future. However, the company later made the decision to rebrand the company as Old Dominion Music due to their intentions to rebrand as Old Dominion Media.
Lava Lamp Music (unused)
2017 (proposed)
Old Dominion Music
2017-2019
On January 30, 2019, Old Dominion Music filed for bankruptcy and sold off its assets to Salvonic Lifestyle Group.