El Nino Pictures Home Entertainment
1973, 1977-1979
1979-1984
1979-1982
1982-1984
RCA-El Nino Pictures Home Video
1984-1993
Sponge-Bob Video
1986-1994
El Nino Asahi Home Video
1991-2009, 2011
1991-1994, 1998
1994-2009, 2011
El Nino Asahi Home Entertainment
2006-2009
Google Pictures Home Entertainment
2009–2018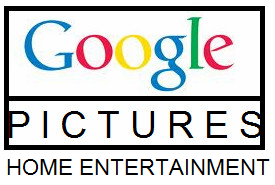 The GPHE logo was first used as a print logo on November 30, 2009, but did not make an on-screen logo on UMD, DVD and VHS releases until March 24, 2010.
Gulf+Western International Studios Asia
Gulf+Western International Studios Latin America
Gulf+Western International Studios Russia
DuMont Cable Productions
RMN-IBC Productions
Rainbow Studios Home Entertainment
Rainbow-Google Pictures Home Entertainment
Viva Films USA
SonicBob Television Network
CIC-CW Studios
TVB-Laserium Ventures China
BOnage Studios Asia
2016-2018
The company had offices in Tokyo, Hong Kong, Singapore, Beijing and Jakarta. It was formed in 2016, when BOnage TV acquired Crystal Television's operations in Asia.
The MaiChard Company
DBC-SonicBob News and Current Affairs
2006-2018

Turner Broadcasting Philippines
1999-2007

Bombo-Turner Channels
2007-2015
2015
MBC-Turner Channels
2015-2018
Viacom/CBS Networks Philippines
1999-2000
2000-2004
2004-2006
2006-2008
Bombo-Viacom/CBS Networks
2008-2015
2009-2010 (secondary)
2010-2011 (secondary)
2011-2015 (secondary)
RMN-Viacom/CBS Networks
2015-2018
Federal Broadcasting System
1986-2006
Jollibee-Google Radio and Television Network
2006-2018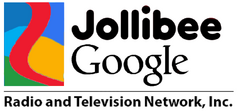 In 2006, Jollibee Television Syndicate, Inc. and Google Pictures Entertainment was both acquiring FBS to make Jollibee-Google Radio and Television Network.
Rainbow Television
Rainbow Television Alternative Studios
DuMont Sports Films
DuMontGoogle Entertainment Japan
DuMontGoogle Television Distribution
2011 - 2013
May - June 2013
June 2013 - 2016
Gulf+Western Television Distribution
2016 - 2018
Gulf+Western International Studios France
Gulf+Western International Studios Germany
Google Pictures Releasing
????-2018
Google Pictures Releasing was an international distribution company owned by Gulf+Western Industries.
Google Pictures Consumer Products
OCE Productions
2018-2019
All Latin American and Asian operations were merged into three main offices: New York City, Beijing and Manila City; while all broadcasting and distribution operations were transferred into its parent company Octagon Cable Entertainment. The company also operated in Moscow, Russia; Berlin, Germany and Paris, France. As of June 2018, they were located in New York City and London. On January 30, 2019, OCE Productions shut down and their assets were sold to Qualis Entertainment.
Community content is available under
CC-BY-SA
unless otherwise noted.