Nick Classic
2007–2010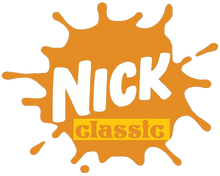 Nick Classic was Nickelodeon & Nicktoons' brand new sister 24/7 channel launching all the classic cartoons. On occasions, It would bring "Spongebob Squarepants" and "All Grown Up!" to the network. Nick Classic's slogan is "Eet's Nick You Eediot!".
Nick/Nick
2010–2015

Nick/Nick was a replacement for Nick Classic on September 28, 2009. On that day, Nick/Nick moved to Nickelodeon as a block from 10:00pm - 5am. It still airs the old cartoons but will also include adult cartoons and new Nick shows (not live-action). For example, Ren & Stimpy (classic series), Ren & Stimpy Adult Party Cartoon (adult series) (90s shows) and Spongebob Squarepants and Fairy Odd Parents (2000s shows). Nick/Nick's slogan is "Remembering The Splat!" and it continues until the Splat launched.
NickMom
2015-present
With the launch of the Splat and discontinuing Nick/Nick, NickMom moved from Nick Jr. to the main Nickelodeon.
In November 2015, the accompanying humor website was renamed by its subtitle "MotherFunny", sold to Laserium Entertainment and moved to motherfunny.laserium.com, and its old URL (nickmom.com) was changed into a simple program listing.