The page needs to have an equivalent in the Dream Fiction Wiki.
Please contribute to the DFW by creating a page for this channel, company, etc.
JR Digital
2015-2017
| | |
| --- | --- |
| | LOGO MISSING |
In 2010, John River Entertainment acquired Matahari Studios Indonesia and Midway Studios Austin shortly after the latter's closure and both rebranded as Matahari Studios, before its staff was moved into Los Angeles in 2015. However, shortly after, the staff were acquired by Laserium Game Studios.
That year, JR Digital was founded as a new media (later, also elecctronics & internet and cable solutions) division to run JohnRiver.com Network. In 2015, JR Digital launched a vertical market software making department. In 2017, that department was merged into Laserium App Studios.
In 2016, they acquired Gawker Sales, Gawker Entertainment, Gawker Technology and Blogwire and merged them into JR Digital's online media division.
JohnRiver.com Network
Neb Media
2017-2019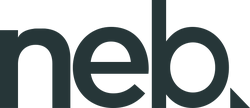 On January 30, 2019, Neb Media filed for bankruptcy and their assets were sold off to Vox Media. OneTwoCollege.com Group was moved to Old Dominion Interactive Media Group the same day.