National Broadcasting Network or also known as NBN was Sakaria's state owned/national television and radio broadcaster. NBN was funded by Sakarian taxpayers and SCTRB.
Television Sakaria
1961-1978
Television Sakaria Broadcasting
1978-2000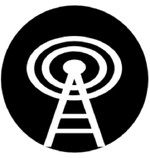 TSnetwork
2000-2010

2010-2013
CHNetwork
2013

This was only used from January to May
NTS:Media
2013-2017
National Media Group (NMG)
2017-2020
2020
NationalTV
NMG changed its name to NationalTV under the NationalTV Act of 2020 to avoid confusion that RSN (Radio Sakarian Network) was part of it
2020
NBN (National Broadcasting Network)
On March 1, 2020. NTV announced that it would be merging with RSN (Radio Sakarian Network) and rebrand as National Broadcasting Network. The merger was completed in March 20, 2020 and the rebranding was done on March 22, 2020.
2020
NBN adopted RSN's logo after the merger. NBN and all of its channels was shut down on April 2, with the SCTRB planning to launch a public TV broadcaster this June.
Community content is available under
CC-BY-SA
unless otherwise noted.