2006-2007
in 2006, NRK launch the only Norweigian-language television station in Taugaran but digital-only, but it was failed due to the channel allocation is 72 (which isn't suitable for foreign digital-only stations, however the foreign digital-only stations-friendly allocation is allocated to 100-125, 149-162 and 189-210) (same fate of YLE Taugaran and Fuji Taugaran Terebi), NRK Taugaran aruptly closed and replaced with CNN International.
2021-present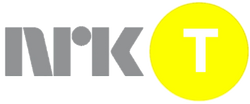 in 2021, NRK to relaunch its Taugaran station along with launch of fellow Scandinavian stations (relaunch of Yle Taugaran and the official launch of DR Taugaran and RUV Taugaran) to strengthen SVT Taugaran's signal, the official launch of 4 Scandinavian stations are slated to launch on April 23, 2021.
Community content is available under
CC-BY-SA
unless otherwise noted.