NET means National Educational Television.
2009-2015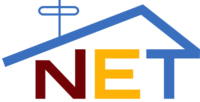 In 2009, NET was revived, as well as founding a new company,
NET Holdings, LLC
. (Which is a subsidiary of PBS)
The logo is the same as the 1968 logo.
2015-2019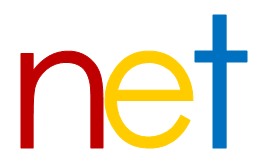 NET was rebranded in 2015 with a new logo.
2019-present
NET reverted to the logo from 2009, only exception is the house is green now.