The Preschool Channel
1995-2007
| | |
| --- | --- |
| | LOGO MISSING |
AMC Preschool Network
AMC Preschool Network was an American digital cable and satellite television channel that is owned by AMC Networks. The channel, which is aimed at younger children between 2 and 7 years old, features a mix of originally-produced programming, and series previously and concurrently aired on "AMC For Kids" block – and its previous iterations – on AMC Kids Network.
2007-2014
| | |
| --- | --- |
| | LOGO MISSING |
2014-2016
| | |
| --- | --- |
| | LOGO MISSING |
In 2016, AMC Preschool Network is now part of Lucky Kids' Multichannel Service.
AMC Preschool Network merged into Minimax USA in February 2016 
Minimax
1997-2006
Minimax first launched in the USA on February 14, 1997. The channel was created as a joint venture between Canal+ Group and KEXZ Broadcasting, Inc.
2006-2014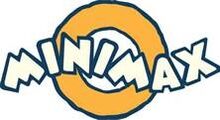 Minimax modified the logo on December 26, 2006. The original 6 mascots were replaced by new mascots (Mini,Max,Cat and Dog). The Minimax and Megamax channels were sold to ChelloMedia in 2006, and so, the 50% of the channel is owned by ChelloMedia from 2006 to 2014, when it was rebranded to AMC Networks International.
2014-present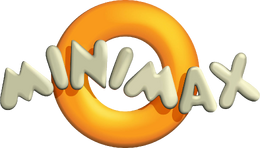 The channel is currently owned by Fortner Digital Media Properties and AMC Networks (both 50%). However, Frontier Digital Media Properties merged to Crystal Holdings in 2016.
In October 2016, Crystal Holdings sold it's 50% stake in Minimax USA and Megamax USA to Ktuhbodonut2011 Holdings, which became Qualis in 2018.
in 2020, Minimax USA was unaffected by sale.
This article is based on a real world company or channel.
Check out more here, if you want to or not.