The page needs to have an equivalent in the Dream Fiction Wiki.
Please contribute to the DFW by creating a page for this channel, company, etc.
I Can Has Cheezburger?
2005-2017 (channel)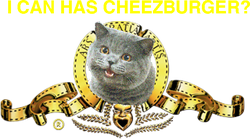 In June 2016, ICHC Holdings was merged to 2 Ways Cannon Media Group, and ICHC became a part of Cannon Digital Media.
MemeTV
2017-2019 (website), 2019-present (channel)
On January 30, 2019, MemeTV was closed down, with its assets were transferred by Qualis Entertainment.
On July 2019, MemeTV was revived by Quest (under ZEBC umbrella) as channel.
on 2020, as ZEBC focused solely on ZEBC-branded channels, MemeTV (along with The Drake Channel, Pira TV and France Television USA) were sold to RedStrong Holdings.