Math Game is a Canadian game show that currently airs on Chris Network. In December of 2014 Learning Resources Productions annouced they would be ending the series in June 2015. On March 20, 2015 the show was renewed for a second season. On the same day the show also unveiled a new logo that will be used during their second season. The objective of this game is that 2 contestants are given a math equation and have to solve it in 2 minutes. When 2 minutes runs out the contestant can either keep there answer or get an answer from any one of the panelists. If both contestant's answers are wrong than there will be a tie breaker round. In the tie breaker the contestants only pick a panelist for an answer and the one that is right (if not right closest to the answer) will move on. 
2014-2015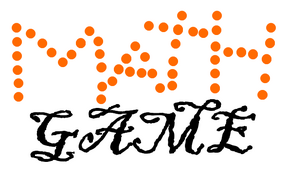 2015-Present
On March 20, 2015 Math Game unveiled a new logo. The font used in this logo is the LED Board font.
Community content is available under
CC-BY-SA
unless otherwise noted.