The Family Channel
1996/97 (cancelled)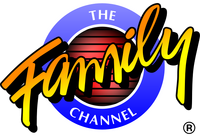 in 1996, GSTV would partner with CBN Asia to launch Philippine version of American family-oriented channel, The Family Channel but later in 1997, CBN Asia turned down the partnership with GSTV due to decline of "The Family Channel" brand as Challenge? launch to replace UK version of The Family Channel and its new partner in USA to replace The Family Channel next year.
Family Channel
1997-2000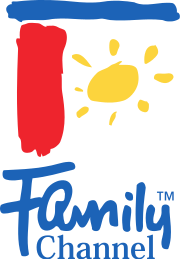 in 1997, in order to compete FBN's TCC and Minimax, GSTV signed partnership with Family Channel Canada to launch Philippine version of Canadian children channel, Family Channel, unlike Canadian version, this version will not air Disney programming, instead airing GSTV's original and acquired library (in English).
2000-2011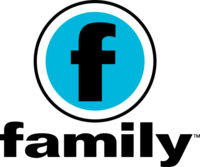 2011-2012
GS Family
2012-2015
in 2012, after GSTV's 15-year partnership with Bell Media was expired, Family Channel Philippines was rebranded to GS Family, formatting from English-language Children channel to Filipino-language Family-oriented channel.
2015-2021
In December 2020, ViacomCBS announced GS Family would be rebranded to MTV 80s on January 1, 2021.
MTV 80s
2021-present (FTA), January 1-September 13, 2021 (pay TV)
In addition to the pay TV service, MTV 80s airs on FTA in a time share with GS Comedy, but airs for 24 hours on pay TV. The final show aired on GS Family was an episode of Batibot, the first music video aired on MTV 80s on pay TV was "Video Killed the Radio Star" by The Buggles.
The FTA version of MTV 80s time shares with GS Comedy (who's subchannel slot on digital OTA was changed to the previously cable-only GS Action). MTV 80s airs from 6:00 PM PST to 5:57 AM PST while GS Comedy airs from 6:00 AM PST to 5:57 PM PST. MTV 80s Philippines, MTV 90s Philippines and MTV 00s Philippines are opt-outs of the MTV Classic Asia spin-off services MTV 80s Asia, MTV 90s Asia, and MTV 00s Asia for Filipino viewers.
on September 14, 2021 at 2pm, pay TV version of MTV 80s Philippines was arruptly replaced with international version of MTV 80s, the last song on that version was "Break Out" by Swing Out Sister, however free TV version of MTV 80s Philippines remained broadcasting.