YSR Movies
2015-2016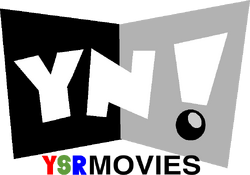 in 2015, YSR Network signed partnership with GSTV to launch YSR Network 2, YSR Movies, YSR Anime and The BFDI Channel in the Philippines.
in November 2016, YSR Network terminated its partnership with GSTV, YSR Movies was shutdown.
GS Prime
2016-2021
in 2016, YSR Movies was renamed to GS Prime.
MTV 00s
2021-present (free TV), January-September 13, 2021 (pay TV)
in 2021, GS Prime was closed and it was replaced by MTV 00s. The final show aired on GS Prime was a rerun of Futurama, the first music video aired on MTV 00s Philippines on pay TV was "American Idiot" by Green Day. The FTA version of MTV 00s time shares with GS Knowledge. MTV 00s airs from 6:00 PM PST to 5:57 AM PST while GS Knowledge airs from 6:00 AM PST to 5:57 PM PST. MTV 80s Philippines, MTV 90s Philippines and MTV 00s Philippines are opt-outs of the MTV Classic Asia spin-off services MTV 80s Asia, MTV 90s Asia, and MTV 00s Asia for Filipino viewers.
on September 14, 2021 at 2pm, pay TV version of MTV 00s Philippines was arruptly replaced with international version of MTV 00s (which replaced VH1 Europe last August 2, 2021), the last song on that version was "Hey Ya!" by Outkast, however free TV version of MTV 00s Philippines remained broadcasting.