Game Agent is a game developer currently headquartered in Dublin, Ireland. It is owned by Zoop Interactive Entertainment.
Game Agent (first era)
1984-2019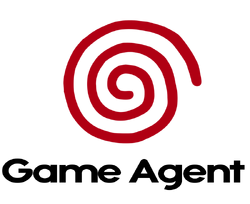 History
In 1984, Movie Agent founded Game Agent to develop video games based on Movie Agent's intellectual properties. In June 2016, Laserium Holdings acquired The Media Agency and Game Agent became part of Laserium Game Studios.
In September, when Laserium Holdings acquired all Crystal Games studios, Game Agent integrated a bunch of studios under it's name. Afterwards, Game Agent announced to start hiring people in offices in Abu Dhabi and Dubai, and that they are doing a large re-construction:
The next day, the employees of offices in Alameda, Chipping Sodbury, Seattle, Irvine, Chapel Hill, Gainesville, San Diego, Needham, Dalls, Las Vegas, Charlottesville, Darien, Eugene, New England, Orlando and Camarillo moved into the Los Angeles office.
The next day, the offices at Issy-des-Moulineaux, Valencia, Warsaw, Lisbon, Lyon, Hannover, Kharkov, Bydgoszcz, Budapest, Vienna, Heusenstamm, Prague, Brisbane, Johannesburg, Casablanca, Sofia, Bucharest, Kiev, Zurich, Auckland, Barcelona, Frankfurt, Milan, Kuala Lumpur, Cluj, Dusseldorf, Bangkok, Szczecin, Valletta, Copenhagen, Melbourne, Shenzhen, Hangzhou, Da Nang, Hanoi, Noida, Pune, New Delhi, Wellington, Warrington, Guildford, Chertsey, Nottingham, Camden, Birmingham, Newcastle, East Linton, Plymouth, Taunton, Oxford, Bristol, Cheltenham and Sheffield merged into the two Game Agent EMEA offices in Amsterdam, the Netherlands and Tokyo, Japan.
And the offices at Medellin, Bogota, Mexicali, Venezuela and Buenos Aires merged into the Sao Paulo offices.
On October 1, 2016, Game Agent closed it's Dubai office, since running a game studio in Dubai was so expensive it ran the studio to bankruptcy even before Game Agent acquired the company. The management of Game Agent came to this decision because the Dubai game development office was in big debt.
On November 2016, Game Agent acquired the Laserium Lucky Studios offices at China and New Zealand and merged them to Game Agent EMEA Tokyo.
On December 21, 2016, Game Agent closed it's Sao Paulo and Abu Dhabi offices and moved its employees to Los Angeles offices. The next day, Game Agent EMEA Tokyo was re-named to Game Agent Casual Team (GAC Team) and the 80% of the employees at Game Agent EMEA (Amsterdam) were moved under Laserium Game Studios Amsterdam, while the other 20% were moved to the Los Angeles office and GAC Team, thus closing down the Amsterdam office.
The Los Angeles office and subsidiary GAC Team in Tokyo were soon acquired by Singularity Games Redwood City.
Libum Black
2019-2020

Game Agent was rebranded as Libum Black in September 2019, shifting focus from game development to work-for-hire services.
Game Agent (second era)
2020-present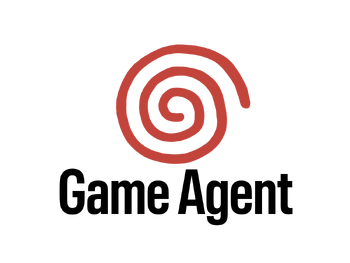 As part of its recent re-independence, Qube Holdings decided to bring back Movie Agent and most of its subsidiaries. The new logo is a slightly refined version of the 1984 logo.