The page needs to have an equivalent in the Dream Fiction Wiki.
Please contribute to the DFW by creating a page for this channel, company, etc.
Vintage Enterprises
2000-2018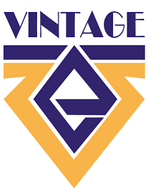 In 2000, DuMont Media Group revived Vintage Enterprises as film and television production company.
Lava Sports Networks
2018-2019

In 2018, Gulf+Western Industries was bought out by Old Dominion Media, and as result, Vintage Enterprises became Lava Sports Networks to hold all Lava Sports related assets.
2019 (unused), 2020-present
2019-2020