Ultra Nightly News
October–December 1997

Ultra News was launched in 1997 as Ultra Nightly News, a flagship news programme of Ultra TV.
Ultra News (first era)
1997-1998

Sometime later, it was renamed Ultra News. Also, by December 1997, Ultra launched a news channel with the same name.
1998-1999

The Ultra News Trapezoid's first incarnation.
1999-2001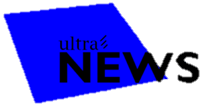 The Trapezoid's second (and final) incarnation.
2001-2002

2002-2004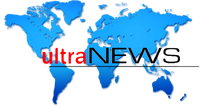 2004-2009

uNews
2009-2013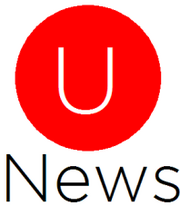 Ultra News became uNews in April 2009.
Ultra News (second era)
2013-2014

uNews reverted back to Ultra News in September 2013, as part of the massive overhaul. 
2014-2019

Lava News
2019, 2020 (unused)
2019-present

It was rebranded as Lava News in January 2019, after acquisition by Qualis.
in 2020, PWER Holdings bids 615 million dollors to acquire Lava News while TMK Corporation bids 1.67 billion dollars, the final sale was announced on December 27, 2020, TMK Corporation won the bid.
TMK News
2021 (rumored)
on December 24, 2020, Lava News has license with TanardoLava to expire in 2021, which makes Lava News to be likely to rename to TMK News, later in January 7, 2021, PWER Holdings (owner of TanardoLava) confirmed thaf Lava license with TMK has been expired.
Ultra News in Multilingual
Ultra Berita (Indonesia, Malaysia)
優視新聞 (China, Taiwan, Hong Kong)(Formerly called Channel Z News in Greater China and Taiwan)
Ultra Novinky (Czech)
울트라 뉴스 (Korea)
ウルトラニュース (Japan)
Ultra News India (India, English, launched 2001)
अल्ट्रा समाचार (Altrā samācāra) (India, Hindi, launched 1998)
Spravy Ultra (Slovakia)
חדשות של אולטרה (Israel)
Community content is available under
CC-BY-SA
unless otherwise noted.